Lidgate's new heritage walk, kindly supported by the Wills Trust, was officially opened with a large crowd in attendance on 24 September 2022.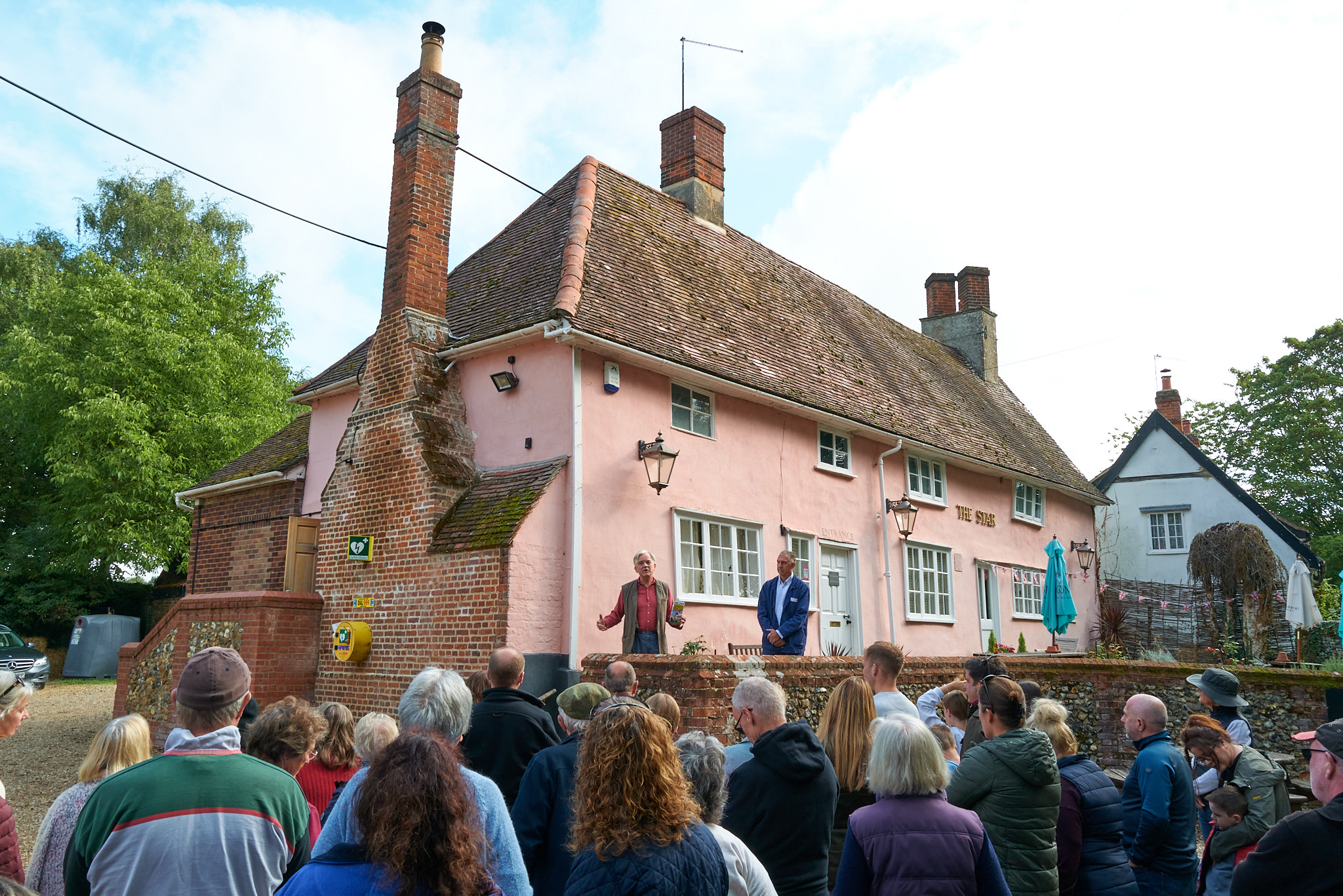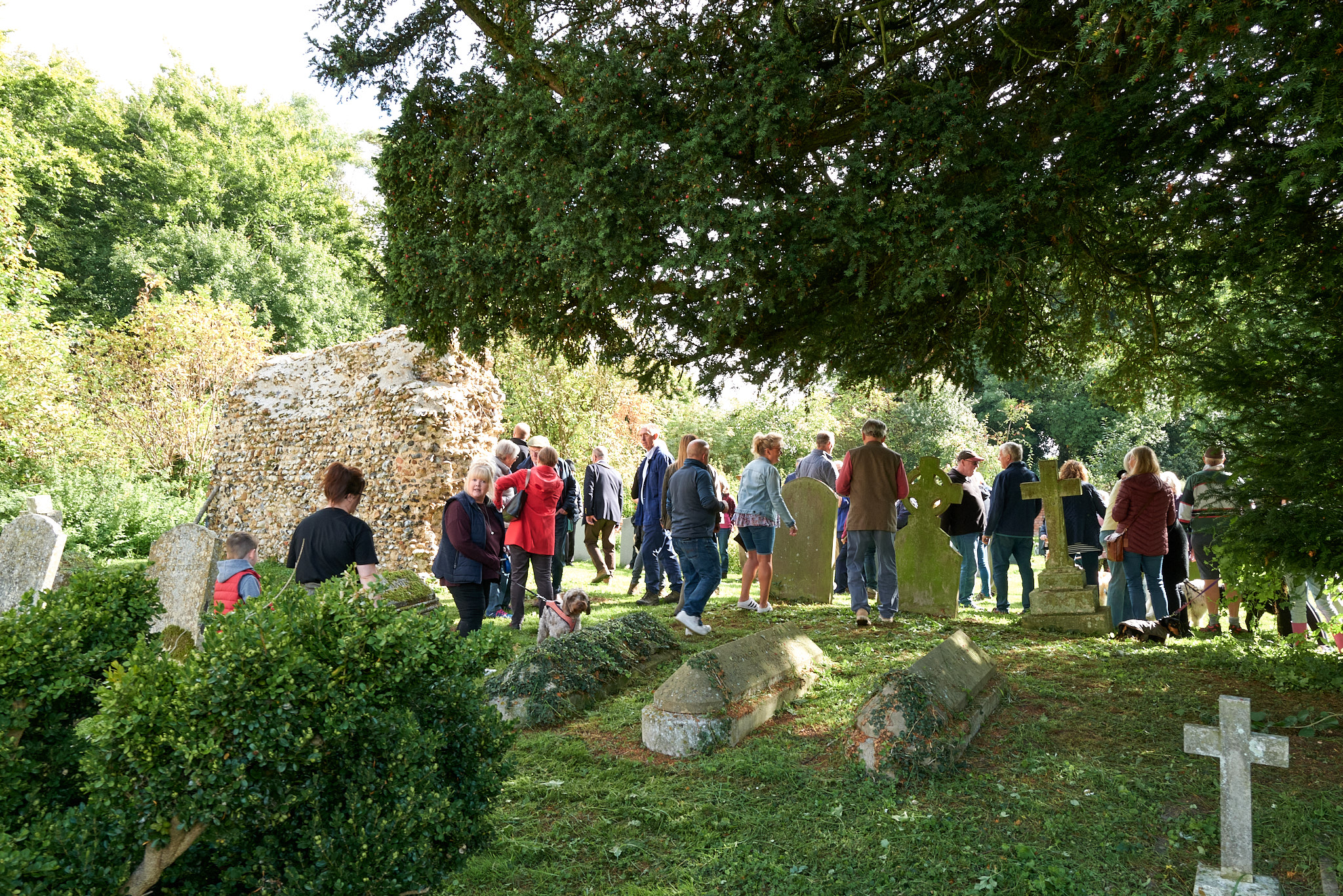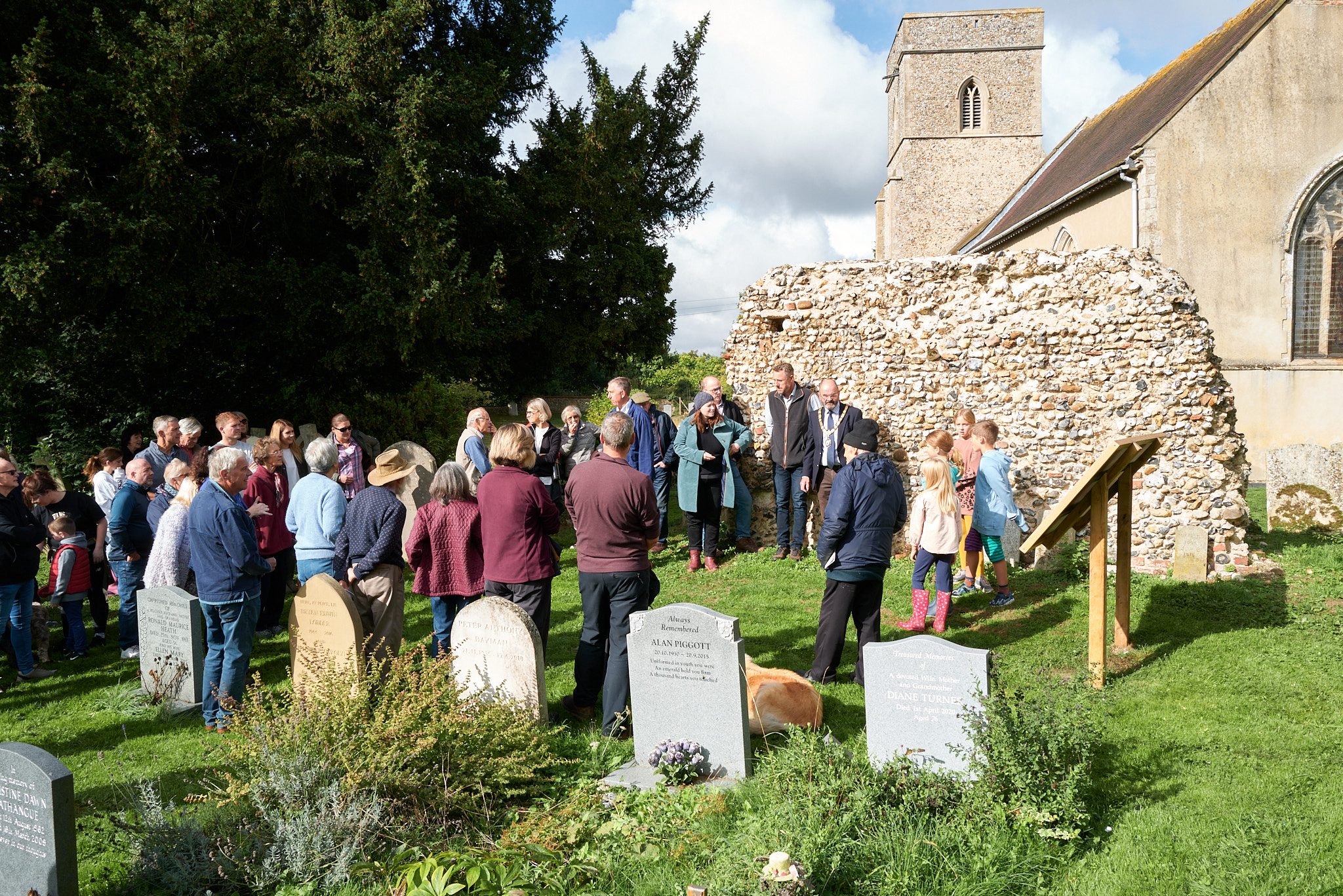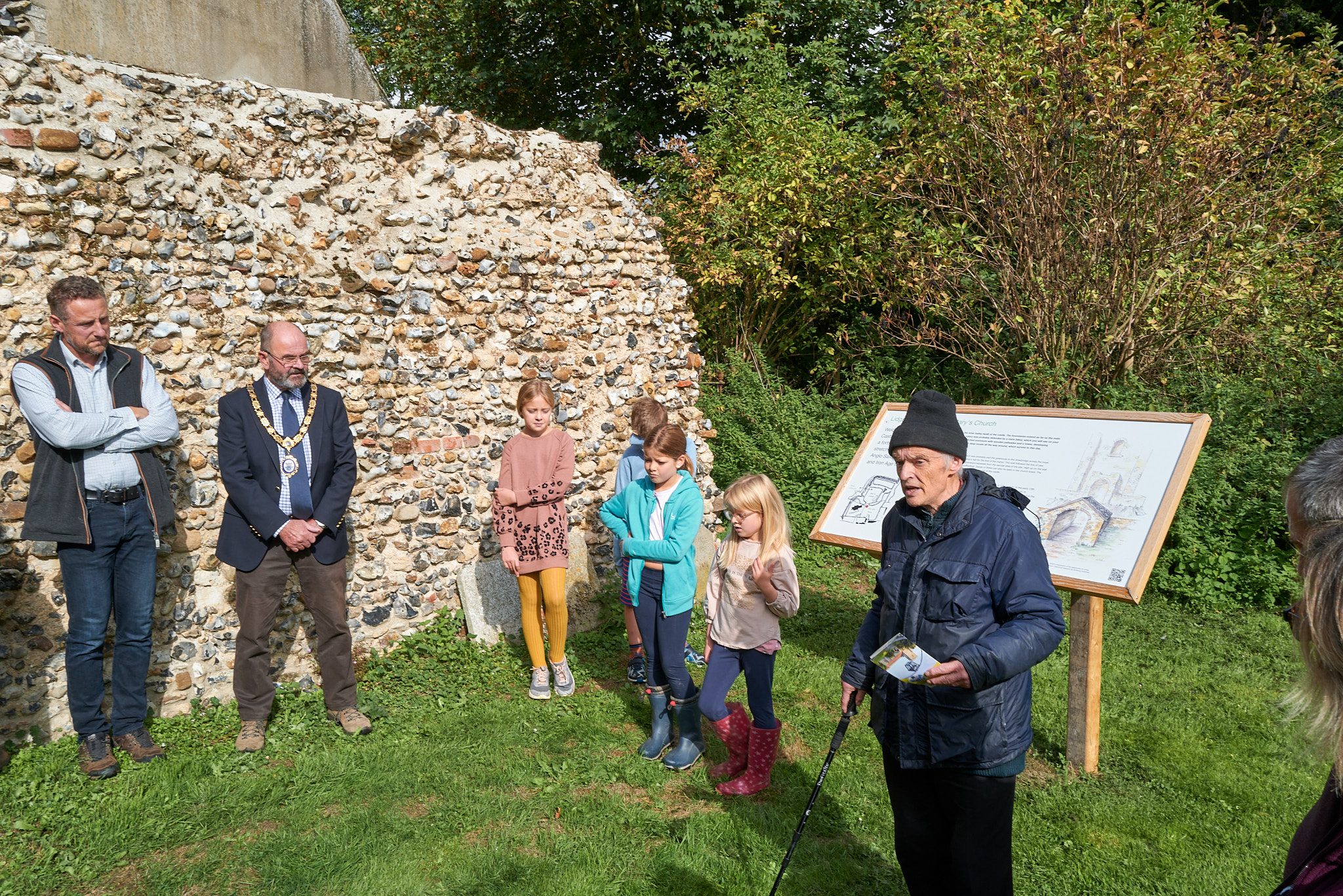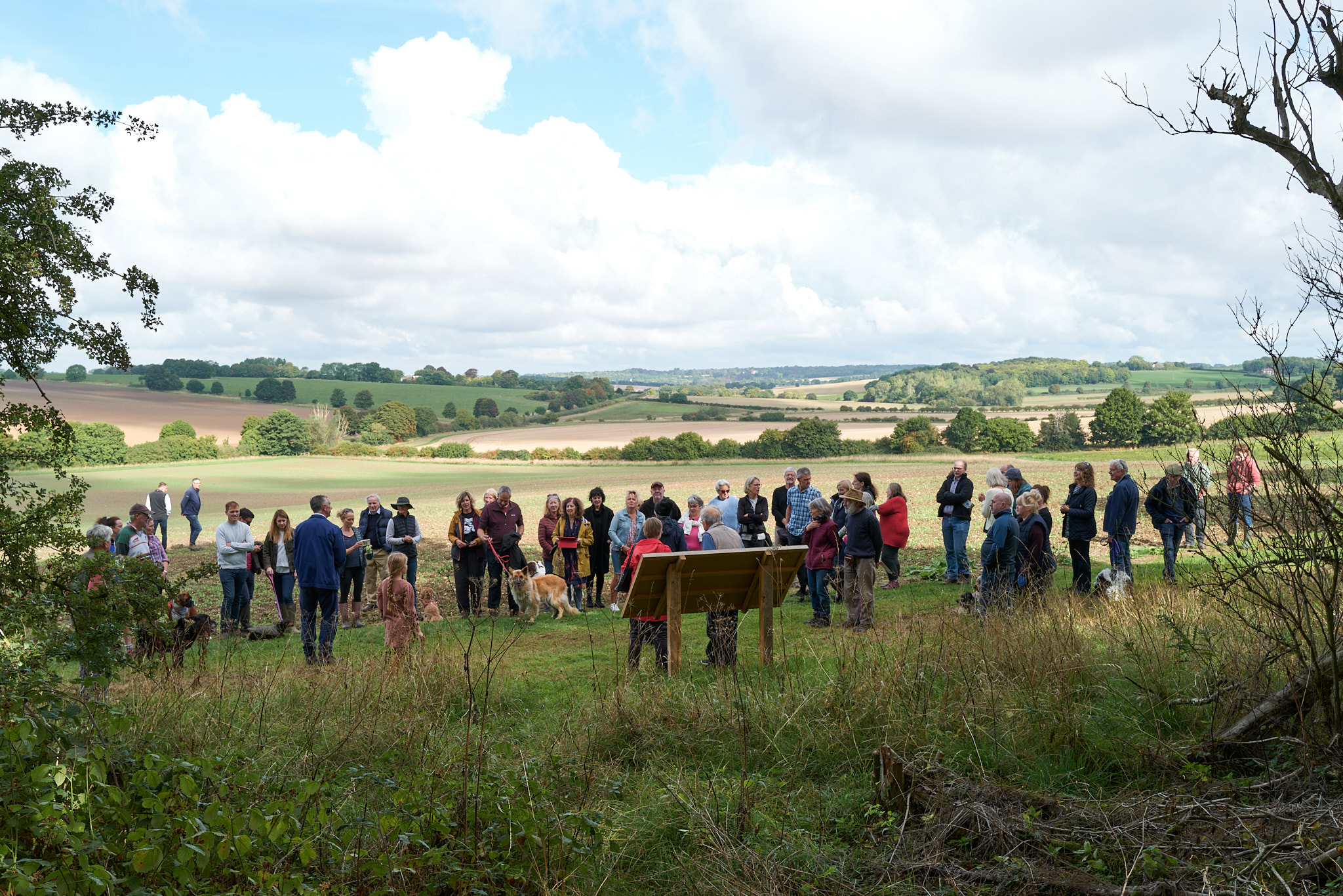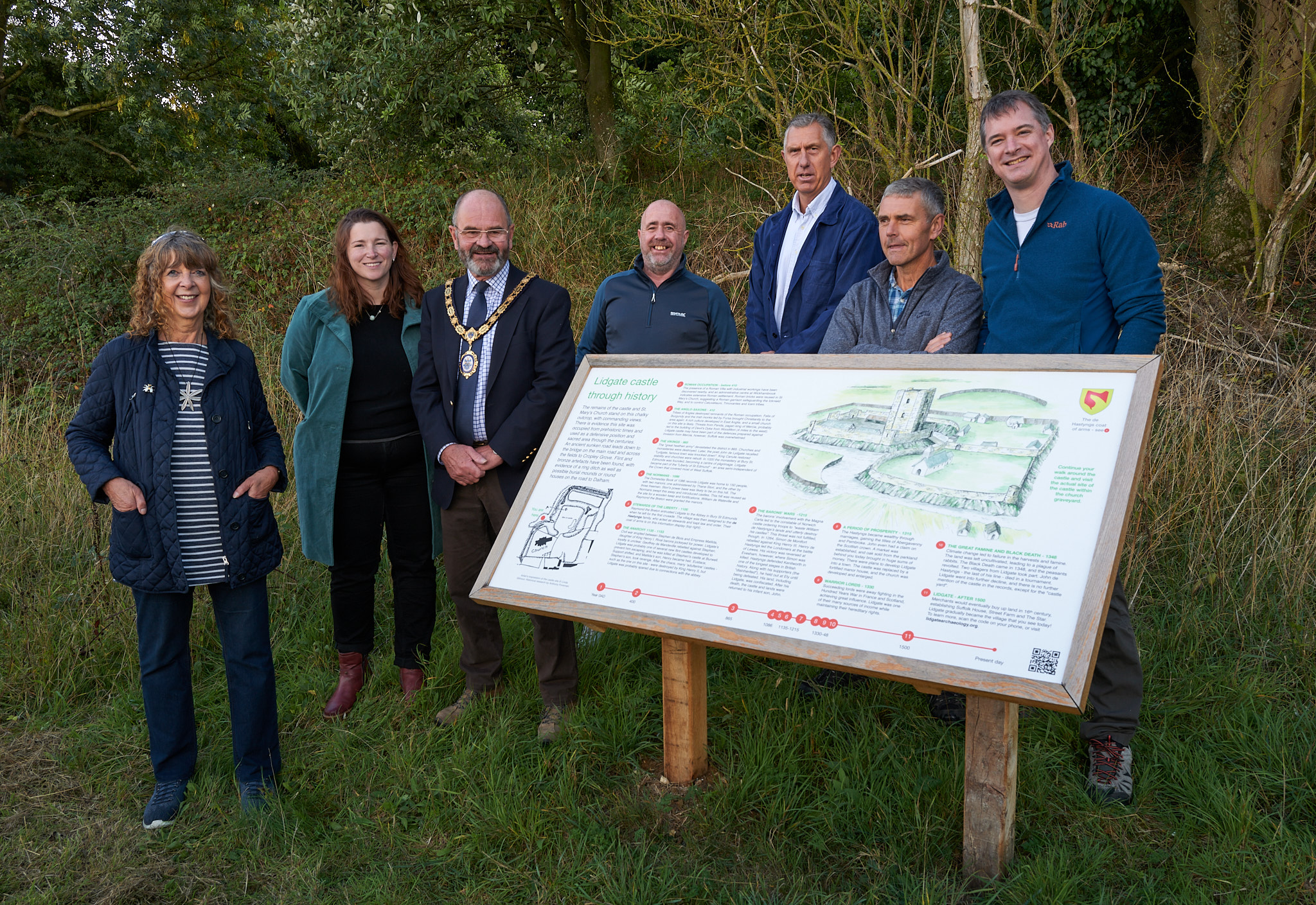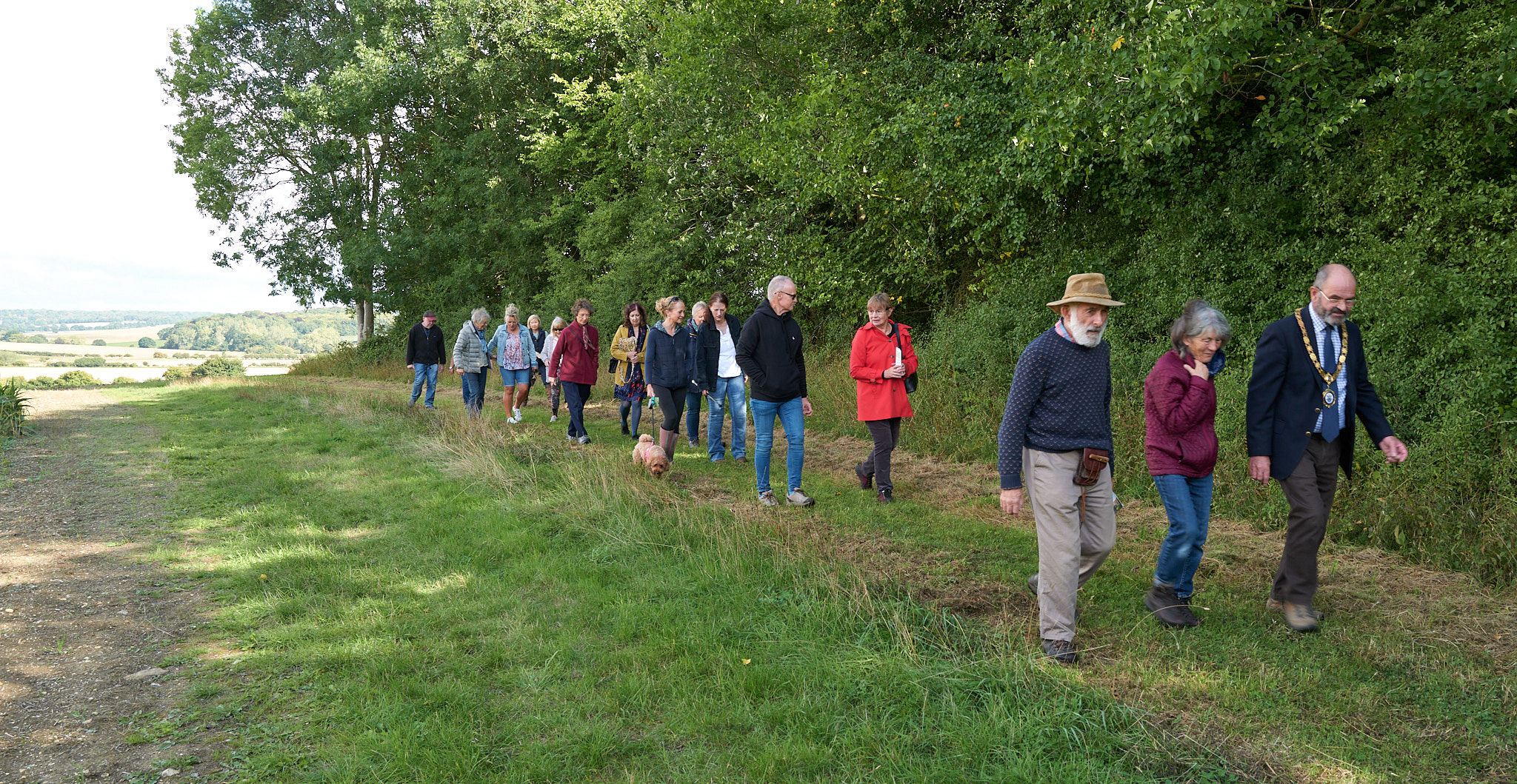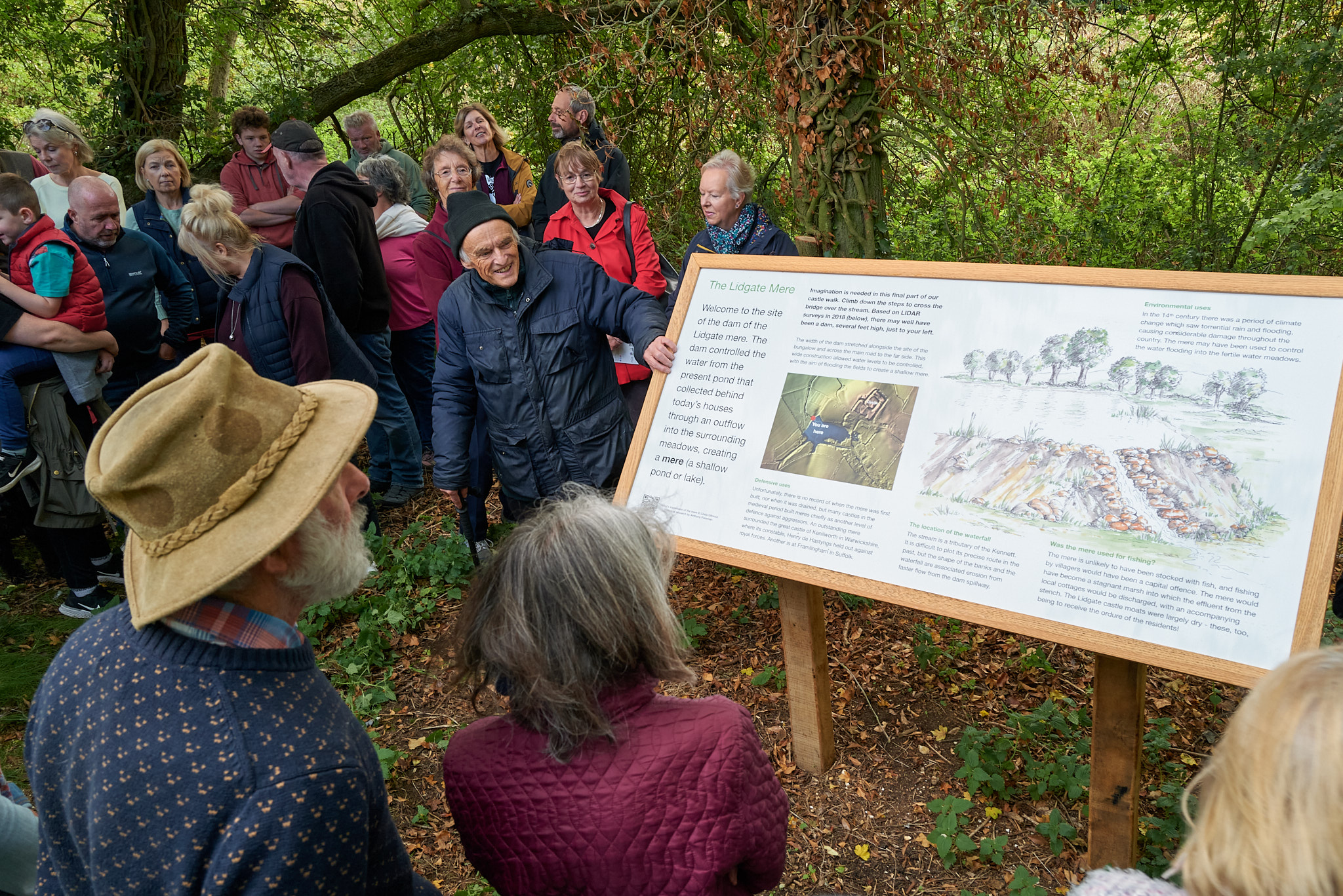 On 24 September 2022, the Lidgate Castle and Dam walk was officially opened, with a large crowd of local residents and dignitaries in attendance to mark the occasion. The walk started at The Star, and the three information boards (located in St Mary's church yard, overlooking the fields half way around the walk, and at the site of the dam) were visited, all with the benefit of glorious Suffolk autumnal weather.
Lidgate Archaeology Group would like to thank Rupert Ponsonby, who spoke about the work of the Wills Trust, Bobby Bennett, Suffolk County Councillor, and Mike Chester, Chairman of West Suffolk County Council for their interest and support for the new walk and our community in Lidgate.
Photo credits: Lidgate Archaeology Group